Terms & Conditions for Referral Promotion
The following terms and conditions shall apply:
The 'Promoter' means Harvest Logistics Limited.
The 'Carrier' means a company or person who owns or leases log trucks.
The Referrer means the person who refers the Carrier to the Promoter.
The promotion will run from 16th of May 2022 to 16th August 2022
The promotion is open to NZ Residents only with NZ bank accounts.
The referral fee is NZ $1,000 and is inclusive of GST (if any).
The Carrier must be new to the Harvest Logistics' system and must sign up on a 5 year dedicated contract with the Promoter.
The Promoter shall, at all times, only be liable to pay ONE referral fee up to a maximum of NZ $1,000 to each new Carrier and only for that Carrier's first truck. If the Carrier signs up more than one truck and/or enters into more than one contract with the Promoter, the Promoter is not liable for any further referral fees.
The Promoter will pay the Referrer the referral fee no earlier than the 20th of the month following the Carrier's first truck commencing work under their contract with the Promoter.
The Promoter will pay the referral fee to the Referrer's NZ bank account only. The Promoter will not be required to pay the referral fee in physical cash."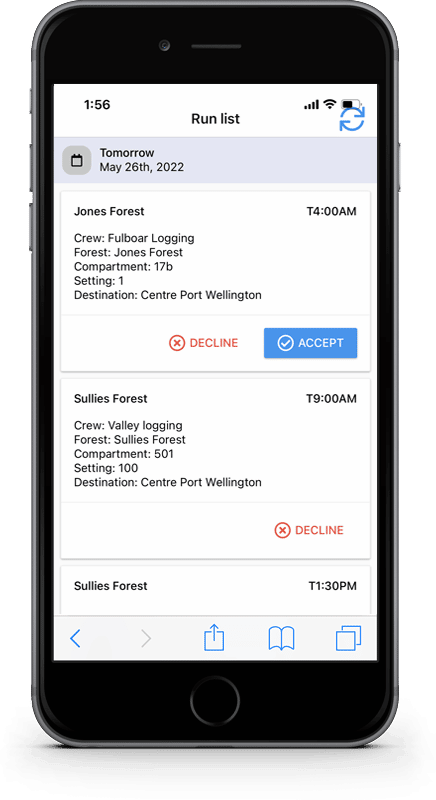 HLL is leading the way with its custom built software used to dispatch it's trucks. The app creates efficiency and elimates a large amount of human error.
Do you want next level service?